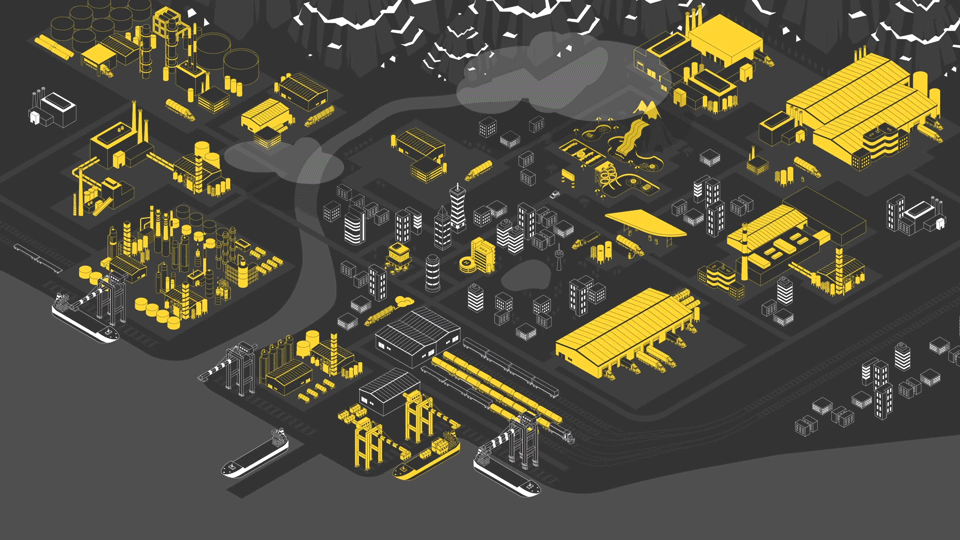 Connecting the Industrial World - for Better.
Anova is the leading global provider of award-winning Industrial Internet of Things (IIoT) solutions. Our business intelligence software drives new insight, efficiencies, and greater profitability. Leverage the industry's leading software solutions to ensure your monitoring data is accurate and up-to-date.
Anova Unify™
Anova Unify™ seamlessly manages tank level data all on one platform. Manage all assets in one place with Anova Unify™.
Gain new business intelligence, on-demand.

Create unparalleled customer experience.

Share tank data with your other systems, automatically, through ready-made, bi-directional integrations and rigorous security and data privacy controls.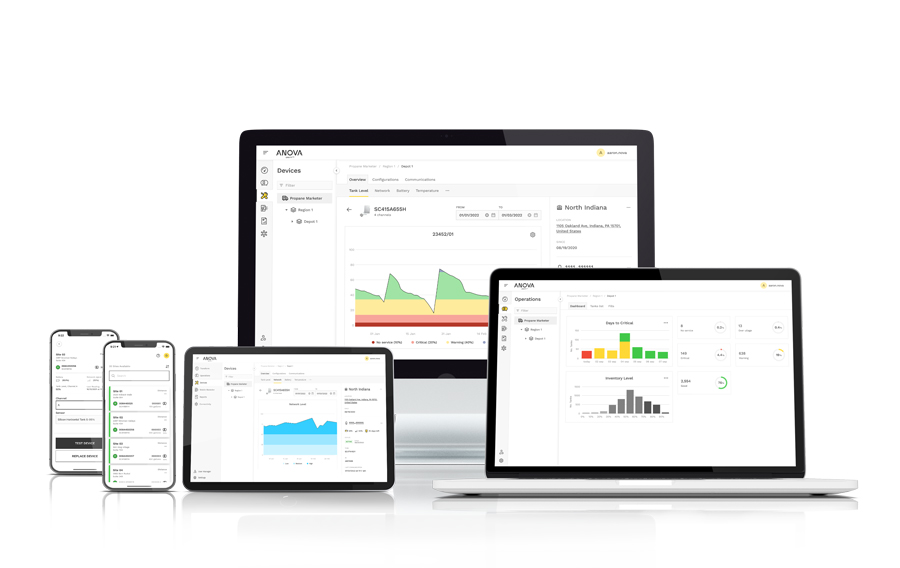 Anova Transform™
Our experts, your delivery data, and Anova Transform™ business intelligence analytics.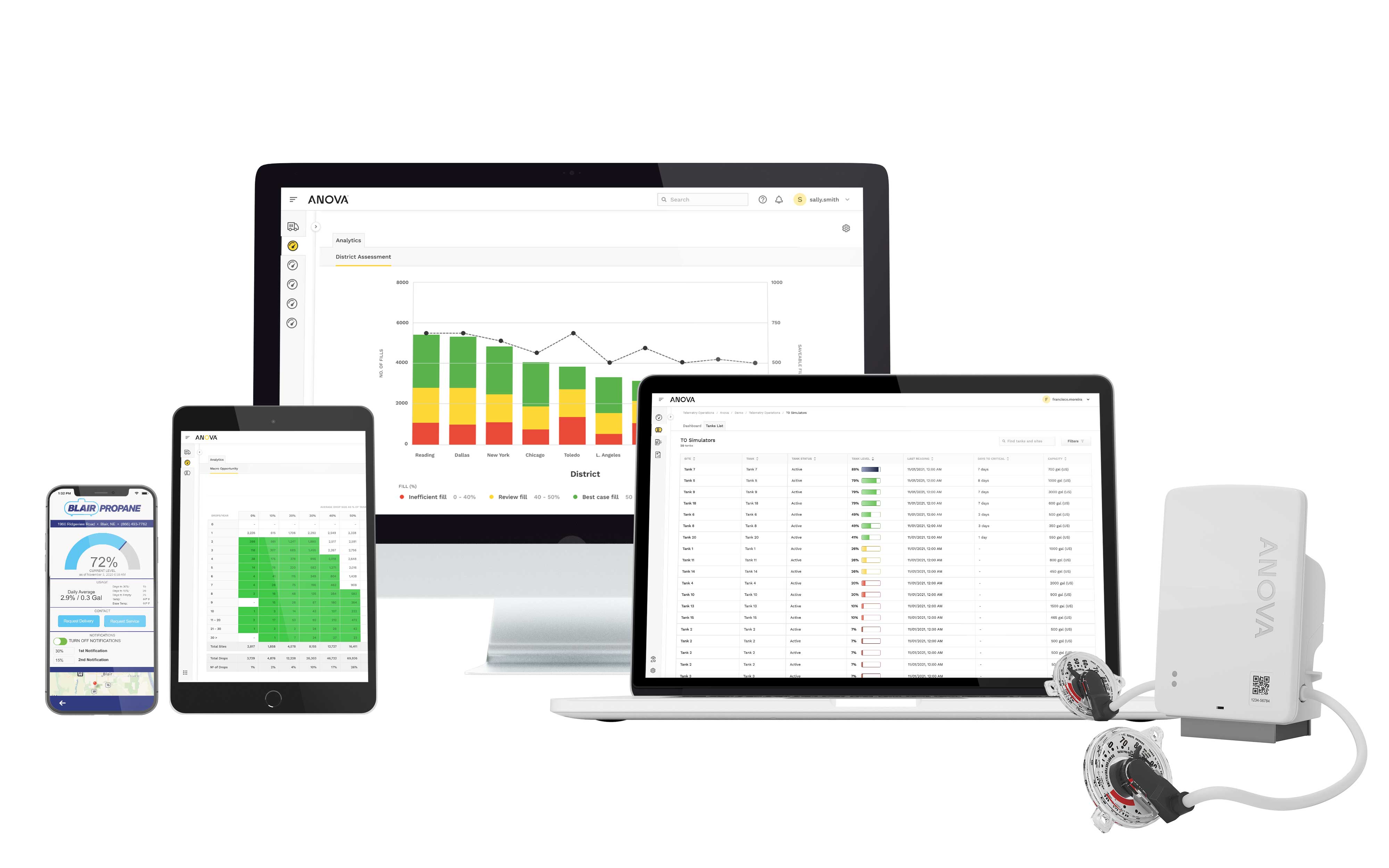 Anova Connect™
Empower and engage customers with the Anova Connect™ mobile app.
Provide customers with 1-click tank level information, delivery requests, and service.
Build customer loyalty with an incredible customer experience.
Offer unparalleled digital engagement with all the analytics to confirm your customers are delighted!
Get your brand out there with easy to use, relevant and targeted marketing.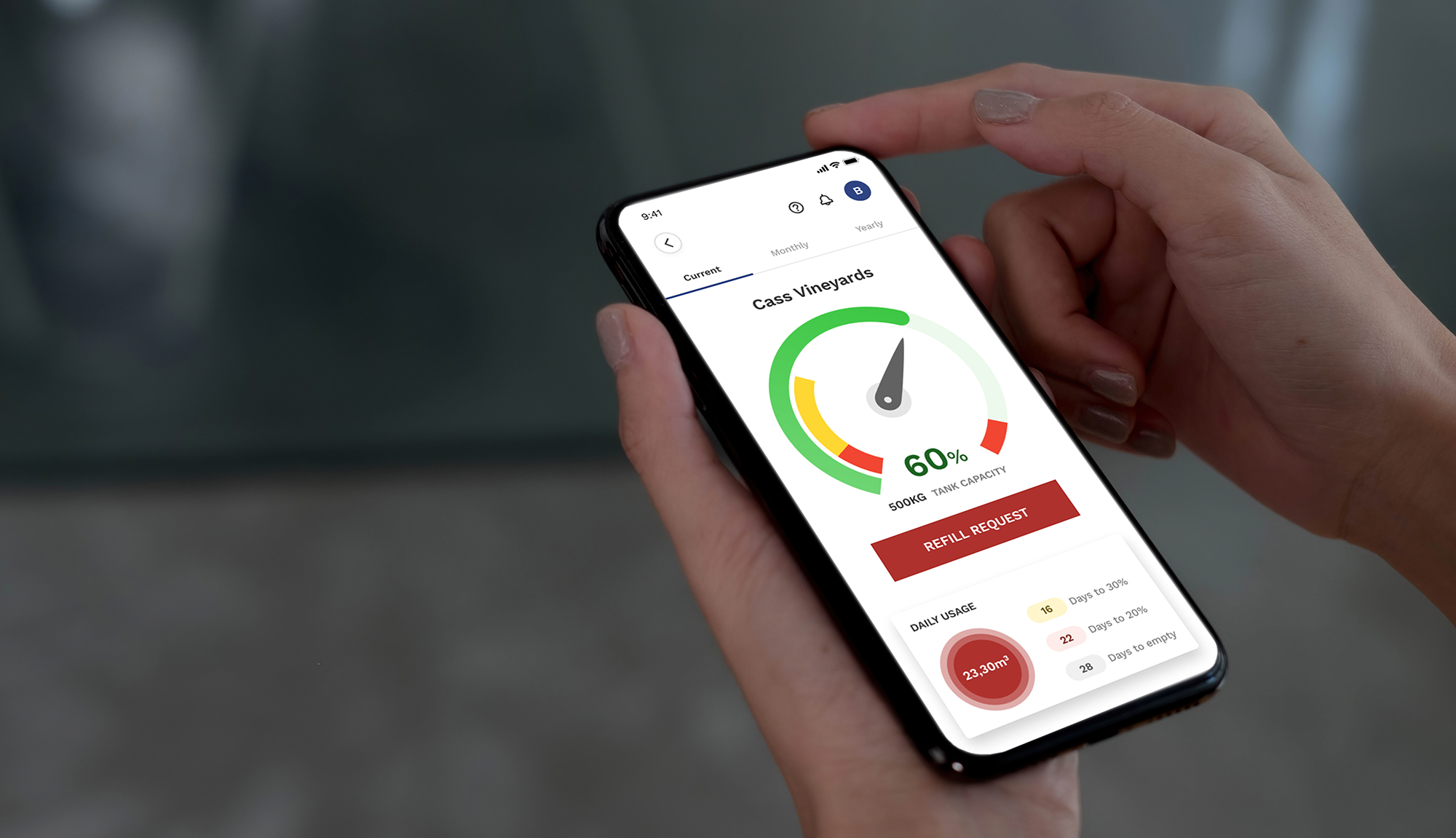 Anova is the 2023 IoT Analytics Platform of the Year
Download Anova Solution Booklet
TRUSTED, RELIABLE TANK MONITORS
Support multiple communication networks, applications, and measurements.
15 + year battery life

Alerts and Reports

Universal communications/satellite support

Intrinsically safe and explosion-proof
Multiple inputs and outputs
Easy installation