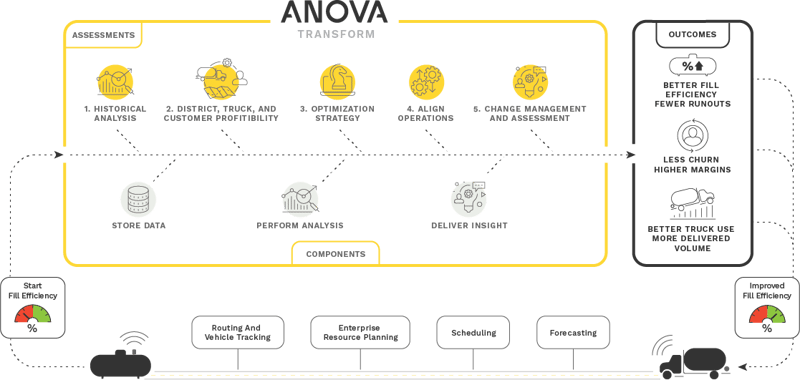 TRANSFORM YOUR BUSINESS
Change management is continuous.
Anova Transform is a comprehensive combination of software and service that drives productivity and profitability in propane distribution. Anova experts assess your delivery data using powerful Transform software analytics that produce impactful next steps for your business.
Cycle through the Transform process gaining new insight with each cycle.
Review clear, actionable next steps to drive increased productivity and profitability.
Understand how you perform compared to the industry.
Map out long term business goals and track your transformation progress.