The Anova Connect™ mobile app provides customers 1-click tank
level information, delivery requests, and service. Build customer
loyalty, with an incredible customer experience, including reminders, notifications and relevant marketing campaigns. Offer unparalleled digital engagement, with all the analytics to confirm your customers are delighted!
Build Customer Loyalty
Build stronger relationships with customers with on-demand access to key information.
Ensure customers receive targeted marketing relevant to their segment.
Branded Digital Engagement
Get your brand out there, across tank information, alerts and targeted marketing.
Offer a New Level of Experience
Give your customers an amazing experience.
Let them view the status of their pending orders

*

.
*With supported ERP solutions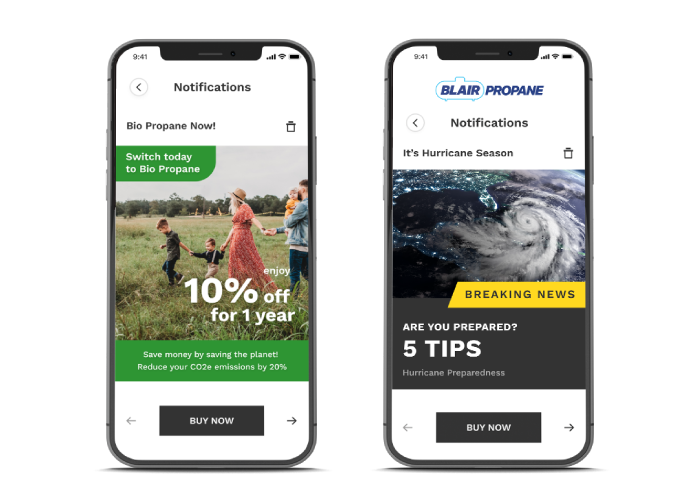 Targeted Marketing for You.
B

uild campaign and messaging programs using rich content, such as graphics, PDF, HTML and texts

S

end any type of message to your users through the app: advertisements, newsletters, safety updates, etc.

C

onstruct precise groupings and categorizations for targeted messaging
Easily assess campaign impact with key metrics, including time on app, read and click-rates
Get in touch with Anova and download the Anova Solutions Booklet: