Anova Transform™ includes comprehensive software and services that offer instant insight, deployment guidance, and increased profitability for your business.
Develop deep insight into district performance, fleet operations, and customer fill efficiency.
Benefit from the Anova Transform™ 5-step process, assess progress and drive new outcomes with each round.
Action insights generated from clearly presented next steps.
Our experts, your delivery data, and Anova Transform™ analytics.
Empower and engage customers with the Anova Connect™ mobile app.
Provide customers with 1-click tank level information, delivery requests, and service.
Build customer loyalty with an incredible customer experience.
Offer unparalleled digital engagement with all the analytics to confirm your customers are delighted!
Get your brand out there with easy to use, relevant and targeted marketing.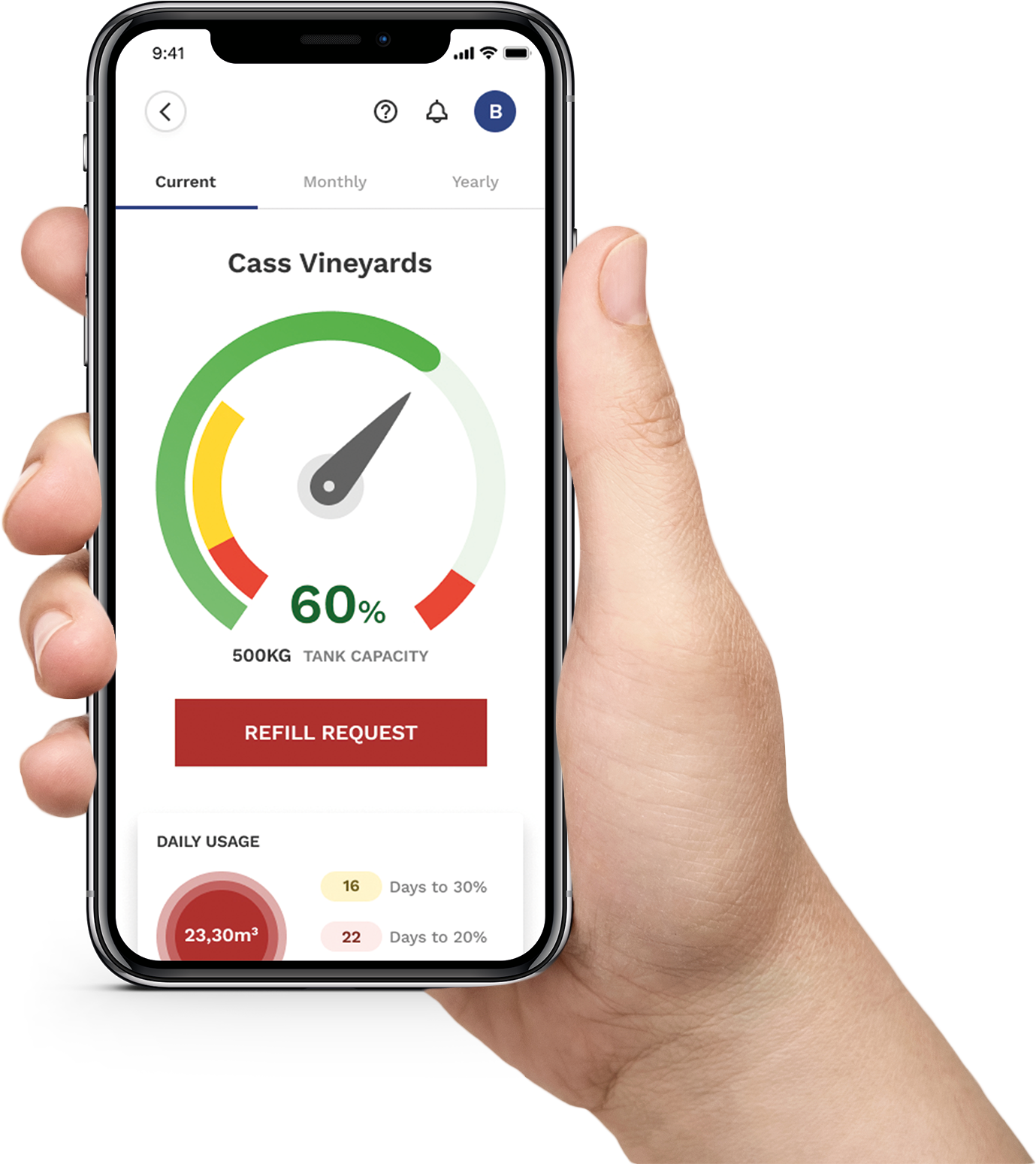 The Anova Universal Tank Monitor (Anova UTM) is an advanced and affordable, multi-input, intrinsically safe monitor that supports a wide variety of applications. With easy installation, clip-in cables, 15-year battery life and the ability to monitor more than one tank or input, the Anova UTM helps drive better distribution profitability and customer service.
Works Universally.
Supports multiple communication networks, applications, and measurements.
Easy and Affordable.
Great pricing either purchased or through Anova's Hardware-as-a-Service (HaaS) subscription model. Magnetic or 3M™ Dual Lock™ mounts, with easy installation verification via mobile app.
Monitors Multiple Tanks At Once.
Monitor multiple tanks or a combination of measures on a single tank. Multiple inputs support a range of sensors such as tank level, pressure, meters, and others.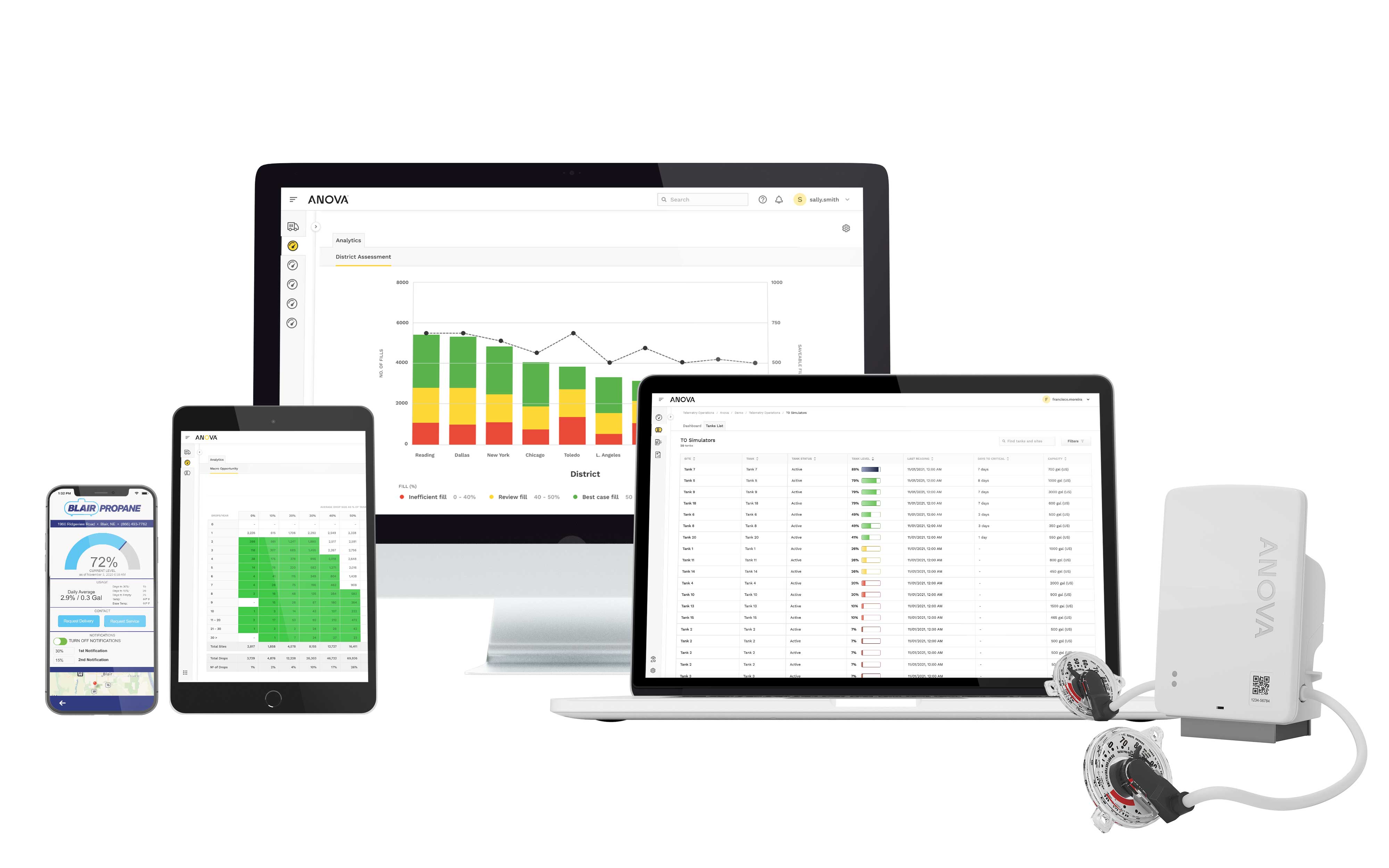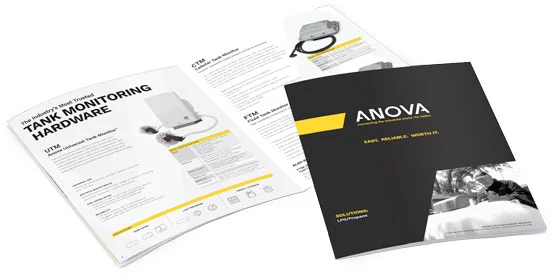 Get in touch with Anova and download the Anova Solutions Booklet: