More Monitors. Better Insight. Faster ROI.
An affordable approach to driving new profits.
INTRODUCING
HARDWARE-AS-A-SERVICE
FOR PROPANE/LPG, FUELS, OILS, LUBRICANTS, AND CHEMICALS DISTRIBUTORS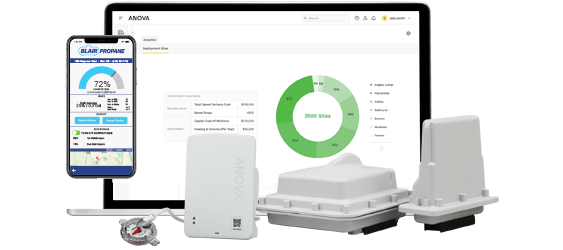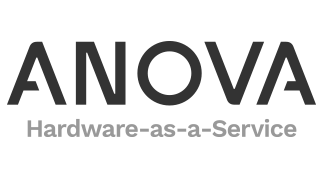 An industry-first, this new service offers a bundle that delivers use of trusted Anova tank monitoring hardware and actionable software solutions, upgrades, communications and more - all without an upfront capital investment.
ONE AFFORDABLE, MONTHLY SUBSCRIPTION
NO UPFRONT CAPITAL INVESTMENT
ALL THE BENEFITS
Utilize industry-leading, reliable technology owned and provisioned by Anova
Access the best tank analytics
Anytime, from anywhere
Deploy with expert Anova guidance and support
WHAT'S INCLUDED:
Use of Anova tank monitors & sensors
Actionable software tools via web, mobile, & API
Telecommunications and hosting
Customer support 24/7
Warrantied for the length of agreement
Future-proofed against network sunsets
Guidance on placement & best practices
One affordable monthly subscription