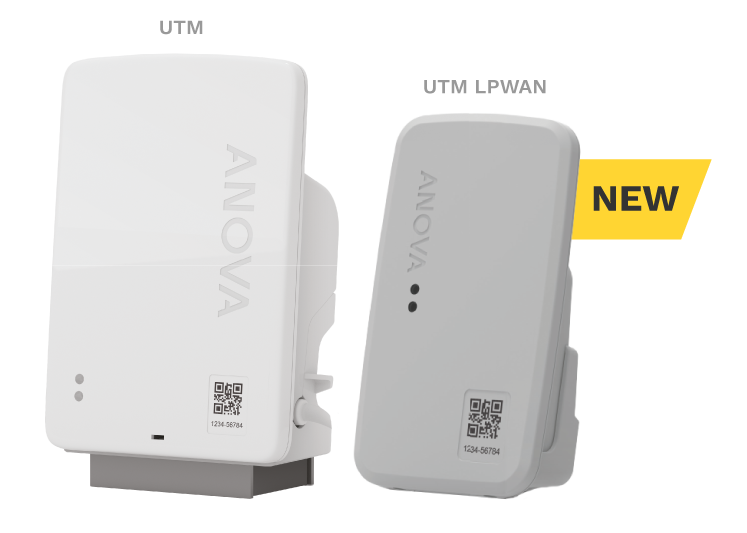 ANOVA UNIVERSAL TANK MONITOR LPWAN
Innovative, low-cost, LPG tank monitor with half-hourly data and daily reporting
Leveraging long-range, low-power communications with global positioning, the UTM LPWAN delivers accurate daily tank level readings via Sigfox or LoRa with optional GPS location. This cost-effective, versatile monitor is intrinsically safe by design, ensuring it is safe to install in any hazardous location.
/

Versatile
Monitors a broad array of digital inputs across multiple applications.
/

Cost-effective
Leverages low-power, long-range, low-cost communication protocols for easy installation and affordable use, anywhere.
/

Reliable
15-year battery, optional GPS, alerts and reports, replaceable-cable design, and multiple mounting accessories.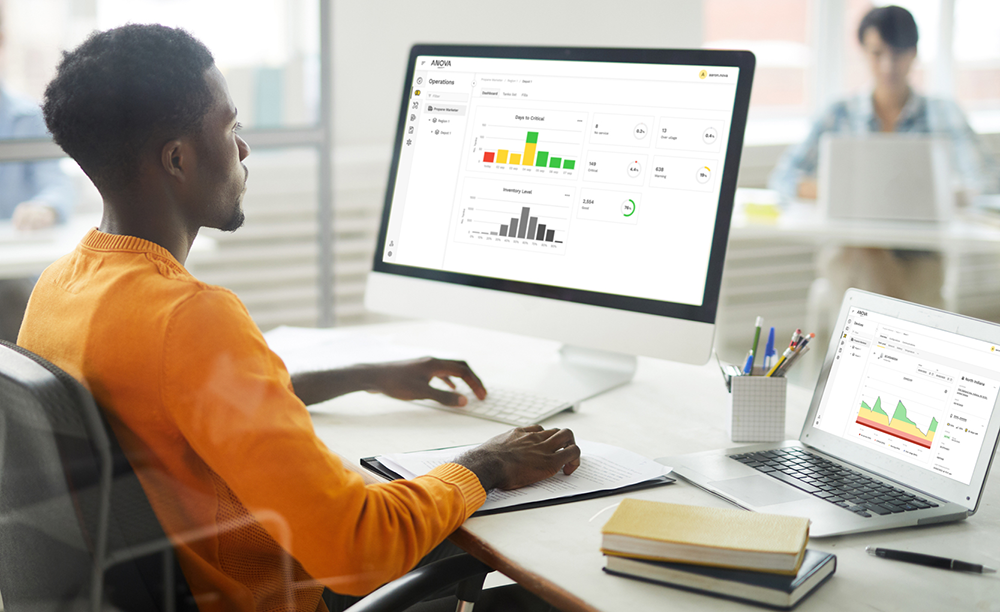 Leverage the industry's leading software solutions to gain valuable business intelligence to help you optimize your operation.
Manage all assets in one place with Anova Unify™.
/ Anova Unify™
Seamlessly manages tank level data all on one platform.
Share tank data with your other systems, automatically, through ready-made, bi-directional integrations and rigorous security and data privacy controls.



/

Anova Transform™
For instant insight, deployment guidance, and increased profitability for your business.
Develop deep insight into district performance, fleet operations, and customer fill efficiency.
Action insights generated from clearly presented next steps.
Business Intelligence. Made Easy. On-Demand.
" We are delighted to see our input to Anova reflected in the new UTM LPWAN tank monitor. This affordable and versatile device will truly help advance the digitalization of our industry."
Olivier Magaud
Operations Director Antargaz and Telemetry Project Leader
UGI International
Get in touch with Anova for more information on the Anova UTM LPWAN:
HARDWARE-AS-A-SERVICE
Bundle tank monitoring hardware, software, communications, and more into one easy, monthly subscription.
EVERYTHING YOU NEED
Monitors, software, communications, integration, and support.
LIFETIME REPLACEMENTS
Anova sends replacement monitors at no additional cost for the lifetime of the contract.

PAYS FOR ITSELF
Monitor more tanks, save on distribution costs, and drive rapid operational returns.
Start monitoring now. No upfront capital costs.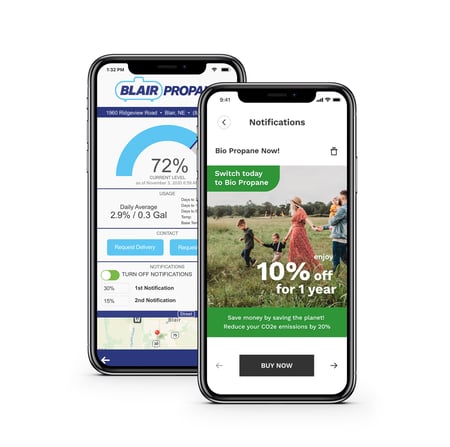 /

Anova Connect™
Engage and Empower Your Customers.
Peace of mind for Customers. Targeted Marketing for you.
The Anova Connect mobile app provides customers 1-click tank level information, delivery requests and service, and order status. Build customer loyalty, with an incredible customer experience, including reminders, notifications and relevant marketing campaigns. Offer unparalleled digital engagement, with all the analytics to confirm your customers are delighted!