Software and services to help you transform your business and drive profit:
A comprehensive software and service to drive productivity and profitability.

Our experts, your delivery data, and Anova Transform analytics.

Cycle through the Transform process, assess progress and drive new outcomes with each round.

Review distribution and customer data with our five-step process, action insights from clearly presented next steps, evaluate outcomes, and benchmark progress in your industry.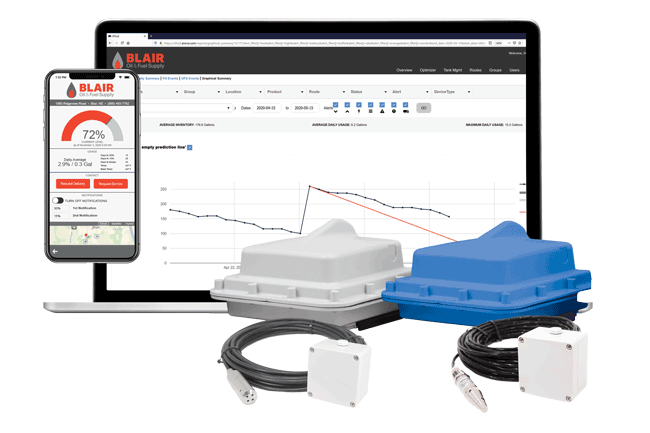 Proven Fluid Tank Monitor (FTM) Technology
LTE Cat M1 technology enables longer battery lifecycles + greater in‑building communication Enclosure meets IP68 (submersible) environmental requirements
Features
Scheduled Reporting

Event Reporting (5-minute sampling)

Two-piece monitor provides flexible mounting options – mount the head unit down the side of the tank or in a better location for service

Easy Installation & Professional Support
C1D1
Stainless(304/316 mix) + Viton + Teflon - UAN, de-icing fluid, Hydrogen Peroxide

C1D1 Stainless(304/316 mix) + Viton + Teflon - Ethanol, flammables, some petrochemical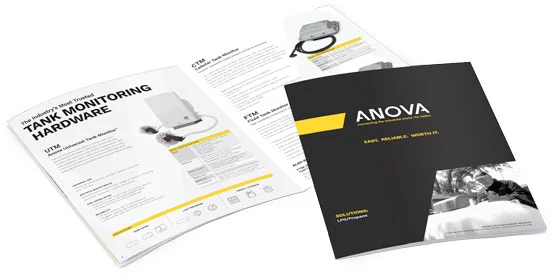 Get in Touch with Anova and Download the Anova Fuels & Lubricants Booklet: